Bomas of Kenya; The magic of Kenya's diversified culture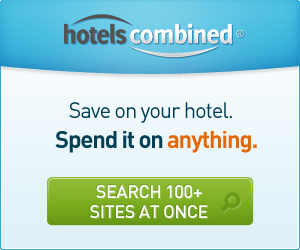 Bomas of Kenya is a word that should be on all local and foreign tourist lips and mind, otherwise where else is your first stop once you set foot in Nairobi Kenya? Isn't it the spectacular village of Bomas of Kenya? Believe me you, the uniqueness of this splendid Kenyan homesteads provide you with a rare opportunity of seeing the richness and diversity of Kenyan culture all in one.
All travelers to Kenya – East Africa should visit this historical site of great significance to the people of Kenya.
Bomas of Kenya was started by the Kenyan Government in the 1971 as a limited company. It is a subsidiary of the Kenya Tourist Development Cooperation (KTDC).
Bomas of Kenya was established to promote and preserve the culture of Kenya through activities such as the ever amazing and entertaining cultural and traditional dances. Bomas of Kenya is located about 6-10km from the city center along Langata road.
Bomas of Kenya and the popular Harambee dancers
'Gracious lord! My breath and spirit always goes high. My brains, eyes, and ears are trained to be alert by the mere fact that my favorite dancers are just about to perform.'   These truly professional dancers will never disappoint their audience.  They are my heroes.
Bomas of Kenya has ensured that every tribe is vibrantly represented. Harambee dancers are well trained and choreographed and their performances are spectacular.
'The rhythmic and pulsating drums of the 'Digo' and 'Duruma' and probably the entire coastal beats will make your body move with rhythm as if motioned to.
Bomas of Kenya has ensured the originality and authenticity of each culture is retained as it were so many years ago. The performance at Bomas of Kenya can catapult you, watching dancers from the western end of Kenya with the Luhya dancers performing their humorous 'Lipala' dance while the Luo doing their 'tero buru'.
In the Rift Valley meet the 'Maasai warriors' shooting to the air, vaulting their spears and shields skywards with vigor, jumping as high as my roof could go. What about in central and Eastern with the Kikuyu and the Akamba doing great jigs? I am telling you don't want to miss humor and glamour of these great performances.
Bomas of Kenya and the indigenous and authentic Traditional villages
Bomas of Kenya literally or intentionally used the word ''Bomas'' which significantly refers to the African traditional Homestead.
With the gradual distinction of our traditional heritage of indigenous and traditional villages, I am proud to say that Bomas of Kenya has successfully managed to preserve it. It has not lost or modified our traditional backgrounds. Bomas of Kenya is the only place in Kenya that you can find a diversified village of cultures.
When I want to remember the Luhya culture or want my friends to know about it, I drive just 10kms. The originality of the well constructed grass thatched mad huts from the 'isimba '(a bachelors hut) to the old mans hut are really impressive. Of course we can never forget the huts of the 1st and 2nd wives in succession.
The tasty traditional food that I rarely eat is unforgettable.' What about the 'esiaki' (the traditional Luhya granary)? And not forgetting the cow, sheep and goat shed constructed strategically within the vicinity.
Bomas of Kenya has replicated all this with the other tribes depending on culture and similarity. Each ethnic group is represented.
Bomas of Kenya and its extensive services
Bomas of Kenya provides unique entertainment services right at your doorstep or outdoor functions. Tourists can visit Bomas of Kenya on weekdays through to the weekend and public holidays. Both local and international tourists are encouraged to attend.
During weekdays performances are done between 2:30 and 4:00 in the afternoon, while during weekends and public holidays at 3:30 to 5:30.
Facilities are well established that can accommodate both adults and school children. The facility is the biggest and one of its kind in Africa. It consists of a well developed facility such as a play ground for children and grounds for picnic functions.
Bomas of Kenya has a separate Amphitheatre which can accommodate up to 4000persons.  This amphitheatre will be remembered for a long time to come for its role as the venue of choice for the team spearheading the Constitution of Kenya review.
Am not sure I remember all the Constitution Review sittings held here, but I surely remember my son's question!.
Daddy, Does Yash Pal Gai live at Bomas of Kenya? Will we get him there when we visit? He asked.  This was in reference to the fact that no news was complete without the mention of the chairman of the original constitutional review team and Bomas of Kenya.
With the constitution finally inaugurated in 2010, Bomas of Kenya continues to create a mark in Kenya's history as a site that has lived to its name. So many constitutional drafts were named after  Bomas of Kenya that I have since lost track.
This site competes fairly with other historical sites like Fort Jesus, National Museums of Kenya, Mamba Village, Giraffe center, Animal orphanage, Nairobi National Park and many other sites that are a must visit to all tourists. These human land marks surely are sites to behold.
Choosing Bomas of Kenya as the place for launching the constitution of Kenya review in its self has significance. The constitution belongs to all of us and Bomas of Kenya is where our diverse Kenyan cultures meet and thrive.