Challenges Facing Education in Kenya: The Way Forward
There are many Challenges Facing Education in Kenya. The government is trying to solve these problems though it is difficult and it needs a lot of funds. Some of these challenges are very serious that they are causing a big impact on Kenyan citizens at large. The challenges include few tutors, poor infrastructure and many others.

Challenges Facing Education in Kenya
Language barrier: Many students and pupils do not understand their teachers because they speak different languages. This becomes difficult for both the teacher and student to express themselves
Few teachers: the ratio of the students to tutors is very big. The teachers get tired and exhausted. This lowers their productivity.
Transport: The roads in many parts of Kenya are very poor. The public transport is never reliable this makes many students sometimes not to access their schools.
Inadequate facilities: Learning resources are very limited in some schools in Kenya, especially in rural areas. Many students lack behind because of lack of infrastructure and learning materials for their education.
Corruption: This is a major challenge that education in Kenya faces especially in the ministry of education. The government releases educational funds but not the full amount of money that was released reaches its destination
Countering Challenges Facing Education in Kenya
People should start teaching their children the formal language at a young tender age. The government should equip the public schools with more learning materials.
The government should take up their responsibility and employ many more teachers in order to fill in the gap between the student/pupils and their teachers.
The poor infrastructure should be improved. This will help the students/pupils access their schools with ease and they will be able to report to their respective schools on time.
Provision of learning materials such as computers, writing materials and other resources should be increased in public schools.
The corrupt members in the education ministry should be identified and made to face charges of theft. This will help in the reduction of corruption in the educational sector and in Kenya as a whole. This also means that schools will be able to receive the full educational funds and they will develop.

How to tackle Challenges Facing Education in Kenya
Education is a treasure. It is very important and essential to each and every human being alive. It is a right given to each child or a person. It helps in the growth of humans mentally and helps them relate well with one another.
To fight corruption and the challenges that the educational sector face, we must stand and work together. The poor and weak at heart are the ones suffering the most. It's high time we improve the education system in Kenya.
Challenges should be done away with so that each student or pupil can satisfied to the fullest. Let us look at education as a gift that everyone must be given. This means that the government and all Kenyan citizens should help out in the process of solving the all Challenges Facing Education in Kenya.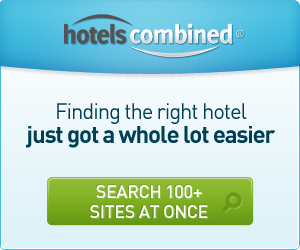 Incoming search terms: