All About College IT Courses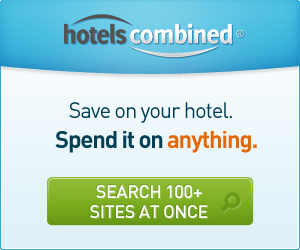 College IT Courses are offered in many institutions. A college is a type of educational institution which provides higher and tertiary education. They began in mid 60s as a response to training needs for the growing generation. They grant certificates, diplomas and bachelor's degree. The term college can have varied definitions in different countries but still refers to the same institutions.

Why College IT Courses Online
IT courses online can be tough to obligate to, that's why they are intended to be appealing. They are high in demand and with good reasons. For anyone hoping to have a chance in today's job market basic IT skills are recommended and having an IT certification will get you ahead.  IT courses online comes with their own advantages.
They are convenient and one can pursue the course from anywhere as long as there is an internet connection. No sitting in class and you can study when you are most productive.
You can have control of your learning process. Online college IT courses can be done at your on speed and at a time that suites your needs allowing one to tend to other duties.
Online college course are interactive, which means you are connected with students around the world. This will improve your learning and interpersonal skills.
It's cost effective in that one can save a lot of money on transportation, housing expenses, books and other common class room supplies that are required. Students can download all their learning resources online.
There is a lot of flexibility in Online courses. One can work and complete assignments at their own time and pace. One chooses when to study, when to complete assignments, when to seat for an examination. It's that's flexible all you need is to be cautious not to miss deadlines.
However,online courses require a lot of commitment. No matter what you are doing you have to learn to be responsible and disciplined to follow through. In online college you will learn to commit because you have to manage your time and resources well and professionally all on your own. This in return benefits your personal growth.
Rationale for College IT Courses
One is able to earn a certificate in a semester which means that one can get to their dream careers sooner. They also offer hands on experience for students to apply what they have learned in class.
The ability to transfer from a college to pursue a university degree is easy. Colleges have made it possible for students to take transferable courses.

Committing to College IT Courses
Regardless of what people may think, online college IT course is challenging. These courses take a lot of effort, commitment, and it also requires one to have order. A student should always be disciplined to keep up with studies and complete assignments.
College IT courses groom students to be independent and good time managers and this benefits them in their workplace. With this reasons and benefits, one is left to make an informed decision to pursue College IT Courses online.