Crime in Kenya – A Nightmare of Sorts
Crime in Kenya can be the greatest nightmare that sends quivers all over, with the low and mighty affected in equal measures. 'Oh! Not again! Criminals are here! Crime is everywhere'. It is haunting us like a plague'. You can meet this statement in every household.
Crime is conventionally defined as the breach of rules or laws for which laws some governing authority can ultimately prescribe a conviction. Crime in Kenya is a major threat to international and domestic investors.
In the Rome Statute of the International Criminal Court – crime on humanity'' are a particular odious offences in that they constitute a serious attack on human dignity or grave humiliation or degradation of one or more human beings.
Crime in Kenya on the International spot
Crime in Kenya is grappled with incidents that cut across the board. The most major and memorable one is after the 29th December 2007 presidential elections that saw hundreds of people, 'killed, maimed and raped, while others became homeless'.
This has put Kenya on the International spot, with a matter in the process in the International Criminal Court. This Crime in Kenya has only exposed us to International ridicule.
Six key suspects alleged to have committed crime against Humanity in Kenya during the post election violence were issued with summonses to appear at the International Criminal Court at The Hague.
They include; prominent politician and suspended Minister for Higher Education Science and Technology Hon. William Ruto, former Minister for Industrialization Hon. Henry Kosgei, The head of civil Service and Secretary to the Cabinet Eng. Francis Muthaura,  Former Police Commissioner, currently serving as  the Post Master- Retired Brigadier general Mohammed Ali together with a journalist.
Common categories of Crime in Kenya
The common Crime in Kenya fall under the following categories:  Political, Terrorism, Drug abuse, Car jacking, Theft and banditry.
Political Crime in Kenya
Political Crime in Kenya can not be underestimated. This has seen Kenya suffer major set backs in terms of growth and development as well as soaring International relationships.
In the 1990's during the reign of President Daniel Moi, tribal clashes were a common phenomenon. This was due to the one party rule era which was highly dictatorial. The multiparty system has not done us a favor with the emergency of tribal chiefs.
''I hate the mlolongo (a system where voters cued in a long line to vote) system with all my heart'', '' I would rather die fighting it to the end'', A political activist was overheard saying. Most of the political elections were marred with "violence and fraud''.
Terrorism as a serious Crime in Kenya
Crime in Kenya can not be mentioned without thinking of terrorism. Terrorism is mainly linked to the travels between Kenya and Somalia boarder. This is suspected to interrelate with the Al- Qaeda group which is said to have an operational cell in the region.
'This is a group of religious fundamentalist and extremists who commit, or sponsor terrorist acts'.
In 1998 East Africa witnessed attacks on US Embassies. In 2002 terrorist attacks were experienced in Kikambala Mombasa.
Arkia Israel Airlines Flight 582 operated by Boeing 757-300 aircraft narrowly avoided two surface missiles while taking off from Moi International Airport, Mombasa, Kenya. The missiles narrowly missed the plane after take off.
Crime in Kenya – Drug abuse and drug barons
Crime in Kenya is rampant on the coastal strip of Mombasa where drug cartels and havens are common. The target group mainly is the youth in their 20s who provide a ready market. Prominent drug barons are the main culprits.
In Dec 2010 Kenya's Internal Security Minister George Saitoti revealed in a charged Parliament that MPs Gideon Mbuvi (Makadara), Hassan Joho (Kisauni), Assistant Minister Harun Mwau (Kilome) and William Kabogo (Juja) were under investigation by police over narcotics trade.
A prominent Mombasa businessman Ali Punjani was mentioned to be under the police watch. Crime in Kenya especially in drug trafficking has been linked to prominent people yet no evidence is adduced.
Recently, the USA President Obama under the list of Drug Kingpins put Mwau under the spot a fact that Mwau vehemently opposes. '' Any one who has evidence against me should provide it'', he says. '' My life is in danger'', he adds. A fortnight ago one of his cars was reported to have been shot at with unknown assailants, a matter that is under investigations.
On Dec 9th Wiki leaks released information to the effect that Washington started expressing its reservations about Kenya's commitment to fight drugs, this was according to secret cables from former US Ambassador to Kenya Bellamy.
''The Kenyan government most of its officials are protecting drug lords and cartels in the country''. It also cited the December 2004 seizure of 6.4bilion worth of cocaine and blamed top government officials who they thought orchestrated a plot to cover up its investigations.
In the recent days in Mombasa women have demonstrated in the streets, to put pressure on the government to arrest drug barons and also put measures that would prevent young people not to engage in Crime in Kenya.
Crime in Kenya – Car Jacking incidences
Carjacking is a the major Crime in Kenya. It is causing nightmares in towns and cities. In 2007 two US citizens were killed and one injured in a car jacking incident.
Recently in Nakuru, Police officers laid an ambush on the hideout at white house estate, of a gang of highly suspected cartel of carjackers. They were successfully ambushed and nabbed. '' We suspect this cartel to be behind a spate of carjacking in Nakuru and its environs'', remarked one of the police officers.
According to police sources, two Toyota saloon cars and six other vehicles which had been dismantled were found. They also found three engines. This has motivated the police to put more effort in combating Crime in Kenya.
''We suspect that this is the hideout of a large cartel that involves in car jacking'', a senior police officer Mr. Ipara said, adding that thugs dismantle stolen cars and modify them to disguise them. He said police officers have crucial leads in their investigations.
Crime in Kenya – Theft and Banditry
In the Kenya National Assembly Official Record (Hansard) of 7th Dec 2010, the assistant Minister of Internal Security issued an official statement that detailed cases of banditry. Banditry is not a new Crime in Kenya.
'' On 20th July 2010 two armed bandits shot dead Benard Ouko Owuor who is a registered community health nurse at Songa Dispensary''.
''On 28th August heavily armed bandits estimated to be 15 in number, from Laisamis District raided Jaldessa Area of Marsabit Central and made away with 99 heads of cattle belonging to Boru Guyo and Turr Boru Jilo''.
''On 19th October a group of 10 armed Moran suspected to be from Samburu District raided the Jaldessa grazing area''.
''On 22nd October two masked robbers forced their way to Kaupale Bar within Marsabit Town and shot dead one John Salesa who was 'Gabbra' a GSU police officer attached to West Pokot and injured one Daniel Mwangi, a bar attendant''.
Banditry as a Crime in Kenya is mainly witnessed in North Eastern Province, Eastern Province, North Rift Valley and parts of North Coast. It has presented a major challenge in the war against Crime in Kenya.
An increase in banditry has been noted in National parks and reserves, particularly in Samburu, Leshaba and Masai Mara game reserves. Most travelers and tourists who do not seek reputable travel firms for guidance are mostly at risk.
Theft on the other hand, ranges from pick pockets, hotel attendants who may steal client's valuables in hotel rooms, con men and women as well as general public muggings.
It is a common scenario to witness shop and bank robberies,bur this has witnessed a downward trend in the recent past.
My take on dealing with Crime in Kenya
We are all born and raised up differently. As much as diversity is appreciated, Crime in Kenya must not be appreciated.
Diversity must be natural and beneficial to humanity. Crime is an act that depicts negativity in its totality. It ranges from theft, fraud, negligence of human rights, abuse of office etc. Acts of Crime in Kenya advance with technology.
Read more on the bright side of Kenya
Criminal offenses are nurtured in our minds then actualized depriving other parties their rightful benefit. This retrogressive, inhuman acts and habits only succeed in creating a frustrated and suffering humanity.
Crime in Kenya increases every fortnight since a very small percentage of reported cases pass the test of justice since insufficient evidence is adduced beyond reasonable doubt.
To reduce incidences of Crime in Kenya any well meaning government must put adequate measures, strategies and mobilize resources and investment in security. Advanced technology can be a major asset in combat Crime in Kenya at whatever cost.
Criminology is a well developed course that helps crime investigators to be well equipped in this never ending war. However, combating Crime in Kenya is two way fold, that is; in the Individual and Collectively.
In the individual, one needs to interrogate themselves for self examination. It is important to use the How? Why? Who? What? When? This are questions to help in- depth understanding of themselves.
This must be a process that will unravel self accountability, self integrity and transparency both in the family and societal levels. Crime in Kenya starts with the Individual.
They must also agree to subject themselves to public scrutiny in a sense that their ultimate character and habitual tendencies are upright and immeasurable. Crime in Kenya is crowded in well crafted systems of secrecy.
This theory is not 100 percent justified to fight Crime in Kenya since a sizeable number of individuals masquerade as people of good intent yet their inner attributes are  dangerously hidden waiting for the appropriate time to explode.
The complexity and anonymity of computer systems may to some extent help criminal employees to camouflage their operations.
Sociologists will attribute to the fact that human traits some times can be very complex. This does not stop any great men and women to set up bare minimum standards.
In fighting Crime in Kenya, we must never ignore collective Responsibilities. In my own thinking these are a set of ideas that are agreed upon and subscribed by a group of persons, systems, institutions and government to set up working values and norms.
In combating Crime in Kenya, effective and practical mechanisms supported by legal frameworks, must be adopted to enable a working system of justice administration, and a systematic flow of thematic persuasions of hope for Justice for all.
Each unit is to develop a culture of habitual practices and norms that help in building confidence in a given set up devoid of malpractices that only help in destabilizing and perpetuating the entry of 'crime' gaps.
In a working set up screening and background checks on perspective employees can help in prevention of employing a criminal; however previous laws have made it almost illegal.
This can only mean that evil mindsets can visualize through to these gaps and develop evil schemes and actualize them into potential or successful crimes.
Therefore, the responsibility of reducing Crime in Kenya lies squarely on the hands of the individual and linked with a collective and structured legal frame work that effectively seals all the criminal gaps.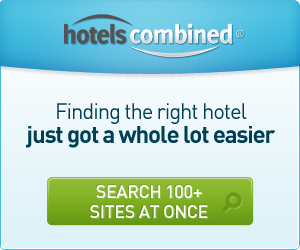 Incoming search terms: