Drug Barons in Kenya: The politics of the Mysterious Demagogues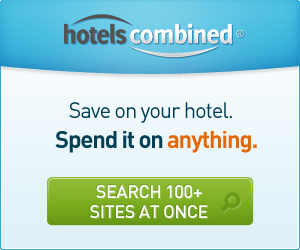 Drug Barons in Kenya? Do you ever wonder why some people manage to make International headlines? Aren't they demagogues? Mention the phrase 'Drug Barons in Kenya'
and you know what? Two things start revolving ecstatically in my mind.
Firstly, I imagine an exciting scenario of unfolding events of a thrilling and yet captivating movie that is reminiscent of Holly Wood scenes.' I then anticipate a finale of the unknown. Oh my goodness! What's it going to be? 'Is it the making of a Hero or a Heroine, or the slain of a villain?' It's obviously not the Titanic.
 Drug Barons in Kenya and the mystery of the narcotic gods and goddesses
I will be quick to retract the word, 'exciting', since it's no longer a hidden truth that the mighty also cry and agonize. Drug Barons in Kenya have always been portrayed as mysterious gods and goddesses of narcotics. 'It strikes me how untouchable some of these Lords can be'. For how long is this going to be?
How do I mean? And what then is the linkage in these mysteries of the narcotics?
Suspected Drug Barons in Kenya have been a subject of mention and even been listed on high profile criminal catalogues. But then what?  'Your guess is as good as mine'.
Suspected Drug Barons in Kenya could be, but not limited to associating and dining with the high and mighty. 'They could be major sponsors of political activities, and probably the best amongst equals in terms of meeting societal obligations'.
This literally presents a series of complexities that can only be seen as a legal dogma of confusion. The war on Drug Barons in Kenya has gone a notch higher with the entry of the USA government. This in it self is telling, since it only proves the inability or inaction by the Kenya government.
Aren't they drug kingpins? Isn't it true that gods can be mentioned yet they can't be touched? 'Think of any positive or negative aspect about them and let me know if it is possible to retaliate.' Think of any success story and I will tell you 100 failures.
Drug Barons in Kenya – Who is telling the truth! the USA government or Harun Mwau?
The US Government has repeatedly insisted that my good friend John Harun Mwau, the MP for Kilome owns the largest heist of 1.1 metric tons cocaine heist netted on Kenya soil in 2004, estimated to be worth Sh6 billion. (Standard)
The US also linked him as the narcotic kingpin feeding the European, Asian and US market with banned substance once it reaches his Kenyan base.
"Mr. Mwau is viewed as among the most powerful and active narcotics traffickers in the region. He is involved in International and domestic drug trafficking,' said Adam Szubin, Director of America's Office of Foreign Assets Control.
Mwau has been on record refuting these claims.
He reacted to the claims by former US Ambassador Michael Ranneberger, who initially made claims against him.
He wrote; "I believe that your Government and constitution prohibits discriminatory practices in all forms and that, the acts and actions of Ranneberger of manufacturing false criminal allegations against me was intended to harass and intimidate me,' said Mwau.
Drug Barons in Kenya: A mirage of Speculation
Drug Barons in Kenya have only become a camouflage between reality and speculation. A mirage it may be, but on the contrary it is due to loss of focus by those charged with the responsibility of ensuring law and order.
Read more articles on Crime in Kenya
It's only fair for me then to plead my case that 'we can't continue to encourage the creation of demagogues in the name of political Drug Barons in Kenya.'