Gender Equality in Kenya
Gender Equality in Kenya has been an evolving but unnoticed trend. 'I grew up in a beautiful home in Bulanda village of Namable Constituency in Busia County. It is a fact that as I grew up in an exciting traditional set up, I could easily observe the happenings in the nearby surroundings by listening, witnessing and sometimes getting involved in dramatic and sarcastic yet real revelations.'
The genesis of Gender Equality in Kenya
After years of toiling and hard work women discovered that most of the men were generally absconding their responsibilities of acceptable fatherhood and engaging themselves in extensively unsocial behaviors. Most of them started becoming habitual and addicted drunks and sexual addicts.
Man was taught by tradition and society that a woman's place is in the Kitchen while religion emphasized that a wife must submit to her husband. At that time Gender Equality in Kenya was not a vocabulary that was ever thought of.
Wife beating was partially accepted as a disciplinary measure for wives that were perceived to be errant. This gradually changed into a cruelty of spontaneous spats of gender violence, and then sexual abuse and assaults. Alcoholism must have been a major contributor and stimulant to the gradual anti social behaviors witnessed.
Gender Equality in Kenya advocacy could have been initiated at that time but this wasn't the case. Majority of the women seemed to accept this disparity as part of life. They continued working extremely hard to fend for the needs of their children while submitting to their husbands.
The girl child was underprivileged as compared to the male child in terms of education. Therefore, it decreased the chances of a practical Gender Equality in Kenya. The girl child and women were engraved and blinded by the traditional way of thinking. Many women in my locality became traditional liquor brewers and farmers while men became extreme liquor consumers.

The educated men found their ways to the cities for greener pastures. However, few educated women who fortunately landed in luck of exposure to international symposiums and conferences, started strategizing formal and informal means on how to empower the girl child through education and eventually overall sensitization of women and policy makers on the need for Gender Equality in Kenya.
The genesis and agitation of Gender Equality in Kenya therefore was generated through establishments of various formal structures and organizations led by well educated professional women. The advocacy was initially small scale and successfully graduated to large scale.
Understanding Gender Equality in Kenya at constitutional lens
The agitation of Gender Equality in Kenya gained fever pitch during the process of developing a new constitutional dispensation. Gender Equality in Kenya featured in every discussion and finally found its way in the new Constitution of Kenya. Women lobby groups led by Federation of women Lawyers (FIDA), actively advocated to ensure that the minimum of Gender Equality in Kenya is safeguarded in the constitution.

In chapter four of the Bills of Rights, paragraph 27 states that every person is equal before the law and has the right to equal protection and equal benefit of the law. It further states that equality includes the full enjoyment of all rights and fundamental freedoms. That women and men have the right to equal treatment, including the right to equal opportunities in political, economic, cultural and social spheres.
It also gave the State the authority to address Gender Equality in Kenya by legislative and other measures to implement the principle that no more than two thirds of the members of elective or appointive bodies shall be of the same gender.
That, the State shall not directly or indirectly discriminate a person on any ground , including ,sex , pregnancy, race , marital status, health status, ethnic or social origin, color, age, disability, religion, conscience, belief, culture, dress, language or birth.
This is a milestone for the struggle of Gender Equality in Kenya, an achievement that meets international standards. It has put equality of gender as a paramount issue in decision making.
Recent debate on Gender Equality in Kenya
In the past years gender imbalance was a common practice and it locked out qualified women to key appointments and elective positions. But today the laws in the constitution has cushioned and given a lifeline to the recent debate on Gender Equality in Kenya.
Recently, FIDA seeked to stop key appointments of Supreme Court judges who were qualified through a vetting process. FIDA's argument was that the Judicial Service Commission did not meet the required threshold a third of either gender. The only danger is that women could be heading the wrong direction in demanding appointments on a silver platter rather than embracing fair competition. The matter was referred to the high court for interpretation.
This will set a working precedence in future appointments elevating the struggle of Gender equality in Kenya.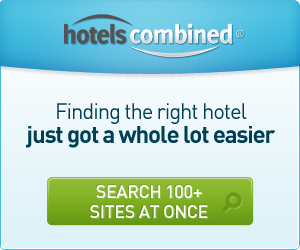 Incoming search terms: