IT Jobs in Education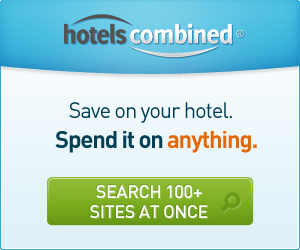 IT Jobs in Education are on the rise given the constant evolution and expansion of the field  and the growing necessity of Information Technology in everyday life.In today's advanced technological environment, effectiveness in every field including education is hugely dependent on the availability and efficiency of Information Technology systems. The use of computers and software to design, create, utilize, support, store, protect and transmit information in the education systems across the world has created an absolute necessity to employ competent and qualified professionals to oversee, manage and develop those systems.
Basic Credentials for IT jobs in Education
IT jobs in education are very specialized and require a combination of education and experience.To get the best one, you must possess competitive educational credentials. IT professionals must have the knowledge and skills to maintain databases for education establishments and make sure that they are regularly updated and running efficiently.
They should detect and resolve problems with the computers by installing and maintaining the  programs that run on them, monitoring overall systems and resolving problems such as computer  viruses so that they do not spread quickly and cause network-wide system crashes. The IT field  is developing so rapidly and this calls for specialists in the field to keep on updating their skills  and knowledge with the modern technologies that are newly formulated.
Formal educational opportunities in the field of information technology are abundant and this has made such ongoing training much easier. Colleges and training institutions have  mushroomed in most places around the world. They offer short courses with flexible schedules,which usually focus mainly on updating training in the majored area. With these courses,students receive a great deal of information regarding what is current in the IT industry.
 Advanced Training for IT jobs in Education
An advanced degree is also very important as it comes with an added advantage of knowing more. Many colleges and universities now offer postgraduate educational programs in Information Technology field. Master's programs are suitable for people already in the field looking to advance their skills and knowledge without having to stop working or changing location.
Programs at the master's level focus on core requirements such as telecommunications management, IT project management, and database management, and complimentary electives like financial accounting, technologies related to e-commerce , healthcare information systems, and geographic information systems. The available Ph.D  programs in information technology create a unique opportunity for those looking to get to the top of the IT field.
Such programs prepare professionals for the specialized fields of applied computing, internet technologies ,information systems, as well as the developments in telecommunications and management of IT. Professionals come out of such programs with enriched knowledge and skills in areas such as artificial intelligence, bioinformatics, data mining, and B2B e-commerce and risk management; and at this level professionals will have no any job limitations across the IT field.

 The Future of IT jobs in Education
The IT field is evolving and developing every day. New technologies in computers and mobile devices are shaping the way the world communicates with one another, gets work done and design education systems and curriculum's. There is a growing need for individuals with a love of the field, a curiosity for the future, and a desire to be a force in it. IT Jobs in the education field are on the rise, and employers are on the lookout for fresh talent; the sky is only the limit for those who want to shape the future for IT jobs in Education.