Kenya Colleges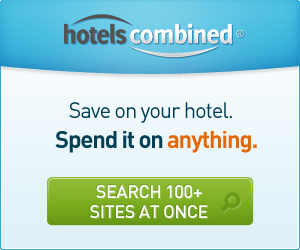 Kenya Colleges are both established and run by the government and the public sector. They are established as an initiative to prepare a skilled and competent work force needed to run the economy. The curriculums of these colleges are diversified as much as possible to meet all demands of the economy. A variety of courses and programs are offered to prepare the work force for all sectors.
Programs Offered In Kenya Colleges
Programs offered in Kenyan colleges cut across fields of Accountancy, Aviation, Beauty, Information Technology, Mass Media, Teaching, Polytechnics, Hospitality, Secretarial, Insurance, Nursing, Art & Design, Business & Commerce, Driving, Civil Engineering and other theoretical programs in fields of Sociology, Counseling and Theology. Trainees/students who enroll for these programs are taken through formal systems of training for specified periods of time. They are awarded certificates and diplomas at the time they are passed out and they are commissioned and recommended to seek employment.
Basic Prerequisites to Enter Kenya Colleges
Most colleges in Kenya require their prospective trainees/students to have a certain level of formal education as a basic requirement. Entrants must have completed both Primary and Secondary levels of education. They must possess a reasonable degree of fluency and understanding of the language of instruction and possess a motivational interest of the courses they choose.
Kenya colleges also require prospective trainees to have a solid and adequate financial support system. They must have the capacity to pay the required fees/tuition, meet living costs while at college and be able to pay for the teaching/training materials or aids.
A reasonable degree of maturity is another prerequisite for prospective trainees of Kenyan colleges. Trainees should be with a formed common sense as they are expected to discern and shape directions to adulthood during the training. The courses and (activities at large) in these colleges are designed (not only) to give trainees skills to make them employable but also to form them into responsible citizens. The government and society as a whole counts on the management of these colleges for this role.
Availability of Kenya Colleges
In recent years, many Colleges have mushroomed and are located across the country. They are listed in national directories and advertised in media channels. Given the fact that they are many in number and (most of them) business oriented, the competition for market is stiff, lending many to aggressively advertise to attract business. Most of these colleges are found in the capital, Nairobi and in other townships where infrastructural support is available and large human populations can be accessed. Those located in rural and remote parts of the country are mostly ran by government and non- for- profit organizations with the sole motive of empowering and improving life in rural communities.

Other Kenya colleges have a virtue existence. Such colleges have courses available online and training is conducted online. With the increasing convenience of information and communications technology online courses are on the rise and are attracting many IT literate people who find them flexible and very convenient Kenya Colleges to attend.