Post Election Violence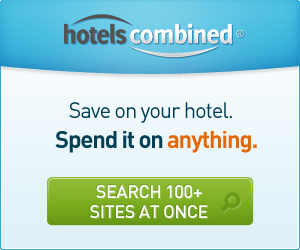 His life had virtually screeched to a halt when he lost all his earthly possessions to the Post Election Violence associated with the elections of 2007, but a miraculous encounter with a church organization in Nakuru slums led to a turnaround in David Kamaus fortunes. What had gone wrong with our amazing country?, its the hope of all that a repeat of the Post Election Violence should not be experience again.
The Post Election Violence that rocked the country in the year 2007 and the resultant wanton destruction of life and property is a phenomenon Kenyans, indeed the entire world would love to completely erase from their memories.  Victim like David Kamau the vivid memories and images of the insane attacks meted out to them and their property, as the turmoil thickened, keep haunting their minds unbidden, the Post Election Violence was a horror that should never be repeated.
Prior to the Post Election Violence, Kamau, 29 had already curved the right niche for himself as a shrewd potato trader in Kuresoi. Twice a week he would hire a lorry to transport dozens of sacks of potatoes to Nairobi for sale.
Life before the Post Election Violence
According to Kamau business had steadily become basic phenomenon that barely seven months earlier he had constructed a magnificent three bed roomed house for his family, on his one acre piece of land. Besides, he had purchased two expectant dairy cows to supplement his family income. "At that time potatoes were in high demand translating into happy returns for me" says Kamau. Further, "my two cows after calving were producing enough milk both for our consumption and for selling". Actually we were doing exceptionally well, the planned Post Election Violence was the turning point" narrated a sad kamau who is married with two children.
Lucky escape from Post Election Violence
As the ethnic targeted Post Election Violence escalated, marauding gangs of youth went on the rampage, armed with all manner of crude weapons, they torched houses, killed, maimed, looted and destroyed property of the targeted ethnic groups.
"There was eerie screams and wails all over as people were clobbered and hacked to death, while others were forcibly evicted from their houses" added Kamau as tears welled in his eyes.
Kuresoi was a well known Post Election Violence hotspot owing to occasional ethnic conflicts. Kamau knew the worst was yet to come, the rowdy youths were on a mission to evict all 'outsiders' from Kuresoi. In anticipation of more attacks many people opted to flee their homes.
However some like Kamau choose to wait and see what would happen, the rest sought refuge from the chiefs camp and church compounds which had a semblance of sanity. But which they had to hastily abandoned as the Post Election Violence escalated.
Hiding and watching from a relative safe distance Kamau watched in desperate horror as his lovely home was looted, ransacked and set ablaze as another group of hide clad, blood shot eyed youths jeered and danced in triumphant joy around the blazing house.  Then he saw among the group a person he had believed to be a friend drive away his cows and calves.
With no clear cut destination, Kamau finally managed to round his family and lead them out of Kuresoi for the last time. He has not been back since the  Post Election Violence.
With rivulets of tears coursing down their faces, they walked cautiously as they made their way on foot to a catholic church 30 Km away from their house. They meet up with many other fleeing families and together they gave each other hope as they snaked their way towards the church. They had to hide several times away from the marauding youths escalating the Post Election Violence and who seemed determined to murder them.
At the church they were welcomed with open hands and helped to settle down. They were provided with food, shelter and clothes. The sisters and other staff members did everything in their power to ensure all displaced persons were comfortable.  Kamau recalls the Post Election Violence days as being some of the longest days of his life. With nothing to do but wait, wait for retribution or death, wait until peace, calm and tranquility was restored after the signing of the peace deal between the principals.
Life after the Post Election Violence
After a lot of soul searching and counseling, Kamau decide to relocate to Nakuru. Under no circumstance was he or his family going to return to Kuresoi, ever.
The sister in charge helped Kamau with startup capital to start a barber and hair salon. She also paid two months' rent for the house they had rented.
Today the business is doing well, and he is grateful and forever thankful for the sisters of mercy who helped him restore his life back to a semblance of reality and sanity. He is optimistic the future looks bright and every day he prays that a repeat of Post Election Violence should never be repeated.