Prof. Wangari Maathai an icon of society both in life and death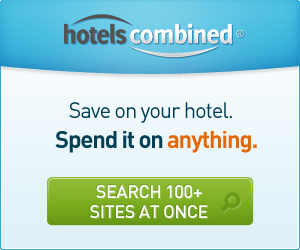 It is a moment of sadness as the world loses Prof. Wangari Maathai. Prof. Wangari Maathai is a National icon, an environmentalist and Africa's first female Nobel Peace Prize Laureate. In death as in life, she will still be honored as a simple lady who eschewed political maiming and hypocrisy and chose the path of caring for mother universe.
Prof. Wangari Maathai's gifting
Prof. Wangari Maathai lived a life full of simplicity. She chose to work extremely hard and became a working mother as opposed to a house wife. She fought her battles with courage that no man today can compare with, and she won.
Despite male dominance in leadership she was able to challenge bad governance and male and female prejudices. Prof. Wangari Maathai went through lots of terrible experiences, she was beaten and wounded, and she was insulted and intimidated by the autocratic and dictatorship leadership then. Despite all these she persevered, endured and once again won the battle.
The greatest gifting Prof. Wangari Maathai was bequeathed with was that of caring for our environment. She did these with zeal and passion that became part of her lifestyle, it was so infectious to those who lived and worked with, and around her.
 Prof. Wangari Maathai is honored by all in equal measures
Prof. Wangari Maathai was loved by both Kenyans and the international community. The National Assembly Clerk, Patrick Gichohi on behalf of Parliament said, "She was one of the articulate and good debaters the House has ever had, her contribution in legislative work and issues touching on environment and good governance are well documented."
Vice-President Kalonzo Musyoka referred to Prof. Wangari Maathai as a National icon who must receive a befitting send off. He said Kenyans should plant more trees and forest cover, to honor her work. Prime Minister Raila Odinga while visiting the Green Belt Movement headquarters said "This is not a loss for Kenyans only but the whole world is mourning Prof. Wangari Maathai."
Earlier on the President had declared a two days mourning in honor of the late Prof. Wangari Maathai. He said flags will fly at half mast for two days.  Prof. Wangari Maathai will be accorded a State burial. A message of condolence was also received from the French President Sarkozy who described Prof. Wangari Maathai as an exceptional, admirable and a source of inspiration. He said Maathai had unwavering engagement for social justice and the protection of the environment.
World leaders including, America's President Barrack Obama, Kofi Annan, Tanzanian's President Kikwete, Oprah Winfrey, Bill Clinton, Nelson Mandela, UN Secretary General Ban Ki-moon  and Desmond Tutu sent their condolences, praising Maathai's works and relived memorable moments of her.
Prof Wangari Maathai our heroine
Prof. Wangari Maathai was Africa's greatest environmentalist and champion of freedom. We celebrate her life achievements and we must embrace each one of them by ensuring her legacy remains in our hearts as we practice what she taught us.  She led inspirational and daring meetings just to ensure the environment was reserved.
Teargas canisters exploded in her sight. She was beaten up thoroughly as her blood flowed freely soaking the grounds in her vicinity as if to baptize the environment with the fire of blood. All these happened at the beautiful grounds of Uhuru Park. We enjoy the environment here with a shade of trees giving us good cover from the blazing sunshine. Probably if it wasn't the glory of her struggles we would be seeing completely no green places in the midst of the once green city.
 Lessons we need to learn from the struggles of Prof. Wangari Maathai
Prof. Wangari Maathai was an exceptional woman who dedicated her life to conservation of the environment. She loved trees and expressed her desire not to be interred in a wooden coffin. It is hard to tell what will come out of her wish, but what we can be sure of is that she has left a legacy that Kenyans are proud of.
Prof Wangari Maathai is a true African woman who used her will power to the betterment of other women, a symbol of 'Yes we can as women', emblem of true leadership and good governance. She is one amongst a million people. Her unique demeanor and ever captivating smile exhumed affection of simplicity and of a motherly appeal.
She was not only an eloquent public speaker but true to her words. Her honesty and visionary leadership sprung her high up to the ladder from a nationalist to an international heroine. It is her persistency and her good lessons, teachings and philosophies that made her rub shoulders with the high and mighty of this world.
Those who knew Prof. Wangari Maathai well will tell you that she was a down to earth woman. Pictures that capture her doing what she loved and knew most, 'practical planting of trees' carrying a hoe and sometimes walking bare footed in the muddy earth, well define her character.
For you it was a well lived life. You fought the battle and won the race. Rest in peace our beloved mother  Prof. Wangari Maathai.