The World of Sports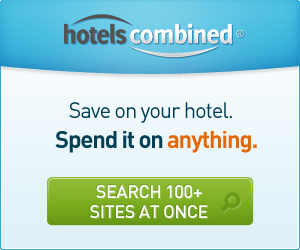 A bigger chunk of our preconditioned mindsets, loves the idea of watching a particular kind of game in the World of Sports. When we are lazy to participate in the eSports, we are ardent supporters of a particular football team, say Arsenal or a fun of the Red devils. It's really amazing and shocking in equal measures how the World of Sports can turn most of us extremely crazy and taken away with stupor.
The World of Sports and the football fanatics
I don't agree with the idea of someone committing suicide because his or her team lost a crucial game. Firstly, the footballers themselves are kicking and alive. Secondly, after loosing they still, will earn a huge salary. Thirdly, the players don't have an idea that you exist, and that you're about to make a huge sacrifice, by ending your life for their sake.
Year in year out we have had cases of someone committing suicide because of one of the leading contenders of the Premier League have lost. Really strange, this World of Sports, we call it football fanaticism. This is whereby one is willing to die for their team, and if they are watching football in a public place the chances of them causing mayhem or trouble are really high.
Back here home, football fanaticism takes its toll especially when two renowned traditional teams meet. These teams have been in existence for many years and originated from the backyards of two major tribes, the Luo and the Luhya. AFC leopards have its fun base majorly from the Luhya backyard, while GorMahia FC in the Luo backyard. These two teams are perennial rivals in the World of Sports in Kenya. We have seen the craze of fanaticism, with the football fanatics destroying or causing havoc in stadiums.
Athletics and the running Queens and Kings that rock the World of Sports
Athletics in Kenya is a household name with long distance runners making their names ranked worldwide and also in the commonwealth, with unbeatable records, their Ethiopian counterparts ranking as second fiddles in the World of sports.
The likes of Kipchoge Keino, Rudisha and their peers have raised Kenya's flag in the World of Sports, with its National Anthem singing severally in foreign Countries. They have made their marks, and the mark of Kenya as well to feature respectably in the International scene of the World of Sports.
In Athletics we rarely have fanatics, but instead, a modest following of supporters. Most of the major runs are conducted outside the country but we have an opportunity to watch the sport on television. The World of Sports has offered Athletes in Kenya, an opportunity to make a name and money for themselves. In Kenya this athletes are very wealthy yet they come from very humble backgrounds, we can't contest what is rightfully theirs.
The World of Sports in a health perspective
The World of Sports offers individuals to keep fit all the time. For people to be seen as healthy they need to eat well, meaning a balanced diet, and exercise to keep fit as well. Exercising is not just running or playing a particular game, you must follow certain instructions that target specific body parts and vary from one sport to another.
Most of the great, World of Sports personalities are well figured and rarely taken ill easily. This is because they have trained their bodies to keep fit all the time. They live healthy lifestyles. They don't compromise their training schedules and their dietary time tables are kept alive. The World of Sports therefore, offers one an opportunity to build a prospective healthy lifestyle.